Home>Media>NOROO News
NOROO News
NOROO Group 'Beyond Colors, into the Space Design' Participated in Milan Design Week 2019
23.4.2019

- Introduction of 'TIDES' exhibition with original design philosophy of NOROO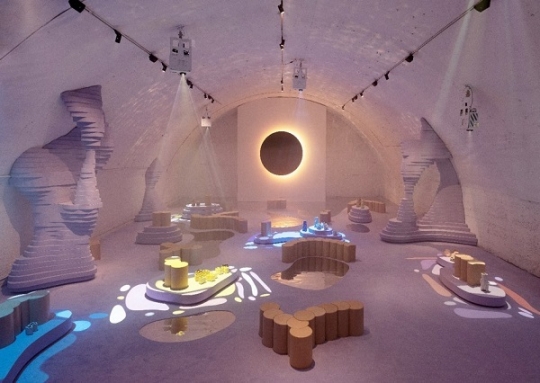 'TIDES', 2019 Milan Design Week [Photo courtesy of NOROO Holdings]
The NOROO Group, renowned for its affiliate, NOROO paint co. ltd., announced that they have successfully presented the EXHIBITION, titled 'TIDES', reflecting a unique design philosophy during the world's largest design exhibition '2019 Milan Design Week' in Italy, from April 9 (local time) to 14 at 'Ventura Centrale'.
In this event, Wang & Söderström, a prominent artist team (famous for collaboration with global brands as Burberry and Nike) of Scandinavia in North Europe, who gathered the topics in collaboration with Korea's Lee Kwang Ho who previously conducted collaboration with Amorepacific's new office building and Osullok store as well.
The Exhibition had been planned to conclude the series of 'ESSENCE' (comprised of 3 different parts), showed differentiated beauty on the theme of 'Tide that symbolizes the beauty of nature's primeval beauty'.
Last year, they showed 1st part through a lecture about the essence of color and design during NCTS(NOROO International Color Trend Show), and as a 2nd part, they launched "Cover All" (trend book) at Tsutaya bookstore in Tokyo, Japan and expressed "Eternal Immortality". And as a final part, they presented TIDE, explaining 'the origin of color and design'.
NOROO group had taken the role of 'space designer' that relocated works of other authors to create a new space that best expresses themes. They have shown that the new space design ability beyond color has been successful, and featured by this year's 'Milan TOP10 exhibition' of 'FRAME' (Dutch famous architectural magazine) and 'D CASA' (famous interior magazine of Italy) had chosen NOROO's exhibition as "the 15 exhibitions YOU MUST NEVER miss".
It was also featured in the European architectural magazine 'DOMUS'. During the event, more than 10,000 visitors visited the site.
According to an official in NOROO Brand Communication department "We are honored to present to customers a sensational exhibition featuring original design philosophy in Milan," and also said "NOROO pursues the design that can be interpreted in various ways in life beyond 'just simple color and design'. Eventually we will make it possible for customers to experience and empathize our design."
At the end of this year, NCTS 2020 (NOROO International Color Trend Show) will take place in DDP and communicate with customers again. Under a new theme, NOROO will show color and design trends that will lead 2020 through world-class masters in various fields.
Beyond color trends, NOROO will conduct new activities to be perceived as a cultural and artistic inspirational company. The exhibition site and related images can be found in NOROO official Instagram account ('NCTS_Official').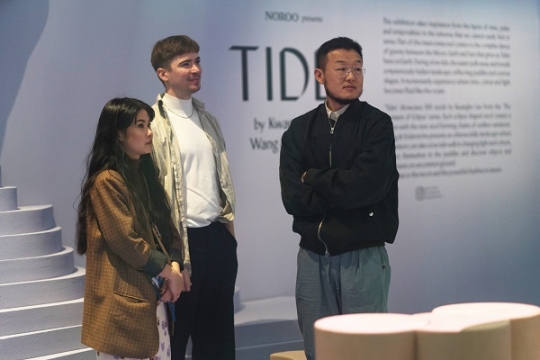 Participating artists (from left) Wang & Söderström, Lee Kwang Ho [Photo courtesy of NOROO Holdings]
Copyrights ⓒ heraldbiz.com
List