Home>Media>NOROO News
NOROO News
'Design Philosophy of NOROO' attracts Milan
30.4.2019
- Participated in 'Milan Design Week' for the first time in the paint industry
- Demonstrates 'Space Design beyond Color'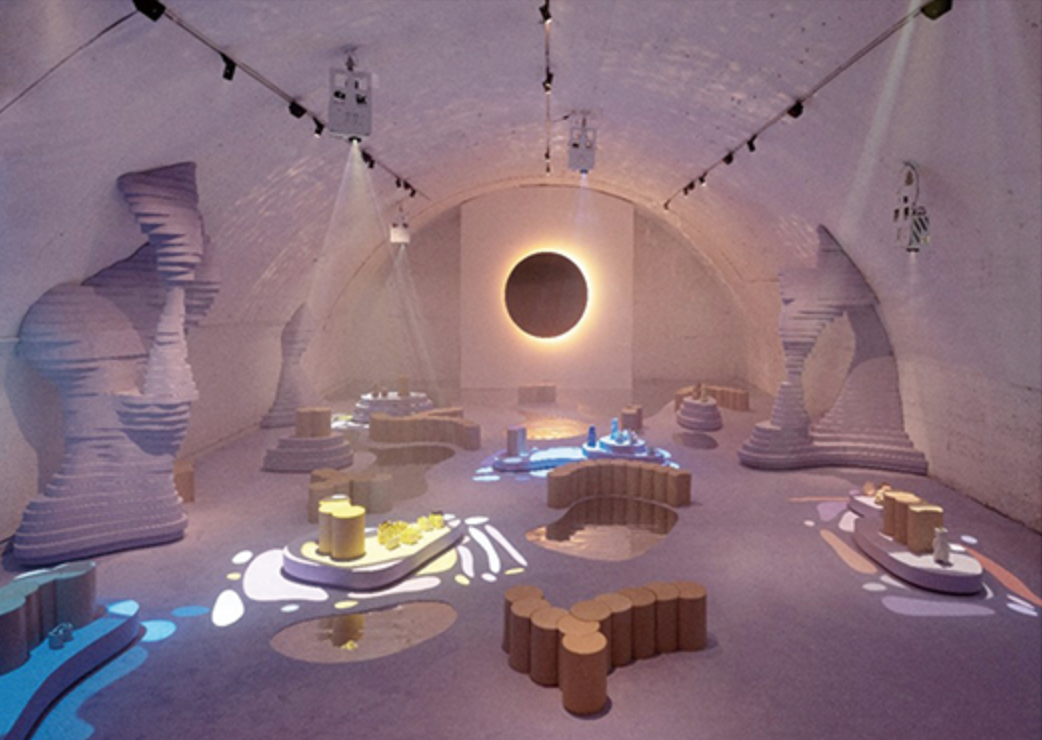 'TIDE' – NOROO's first exhibition title in 2019 MDW
Every April in Milan, Italy, the entire city becomes shimmering and festive. This is because Milan Design Week is being held, which is the world's largest design exhibition. Around 400,000 people visit Milan each year for the event.
As the event attracts international attention, Many Korean domestic companies have been actively involved.
Companies in various fields such as furniture, fashion, car and home appliance companies held exhibitions in Milan during the event and utilized them as opportunities to publicize their 'design philosophy'.
This year, 'Milan Design Week' was held from April 9th to April 14th. As in last year, several global companies such as Samsung Electronics, LG Electronics and Hyundai motors participated, however, this year, a new name was noticed.
The heroine was a well- known Paint Company in Korea, NOROO Group.
◆ Well covered and appreciated by International media
"We were named as the first paint manufacturer in Korea to participate in Milan Design Week," a NOROO official said.
During this year's Milan Design Week, NOROO published their work on creative color and space design philosophy at the renowned exhibition venue "Ventura Centrale" in Milan.
The title of the exhibition is called "Tide" which symbolizes power of the nature. It was named after the inspirational nature's primordial beauty in the form of color and space.
Since NOROO participated in the event for the first time among Korean domestic paint companies, they have devoted themselves to the process of making the exhibition. It also appears in the face of those who participated in the production of the work. They finished the work with famous artists who have received much attention to the world.
Mr. Lee Kwang Ho from Korea participated the exhibition as one of the main designers. Currently he is one of the world's most notable designers, bringing out a variety of works including furniture and space design with his own unique colors. He has also worked with famous brands like 'Fendi' and 'Christian Dior' to show his true value and creativity.
Norwegian artists' team, 'Wang & Sodersrom' also made efforts to produce excellent exhibition. They are also recognized as a prospect design team in the industry, building a reputation for collaborating with global fashion brands such as 'Burberry' and 'Nike'.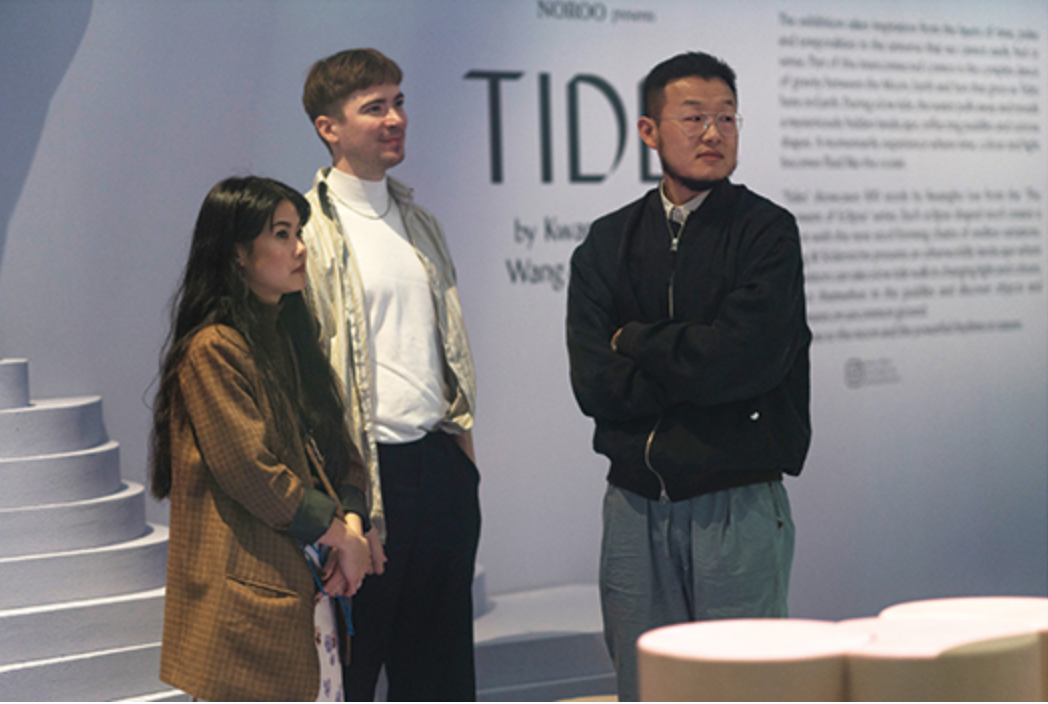 from left, Wang & Soderstrom from Denmark, Kwang Ho LEE from Korea, 'Tide' Exhibition
"It's a work that tries to explain the origins of color and design," said NOROO official.
NOROO also assumed the role of a 'space designer' who created a new space so that the work world could relocate works of completely different artists and express them.
According to NOROO, this exhibition was on display at Milan Design Week, brought more than 10,000 people visited and gathered a lot of attention. In the foreign press, It was introduced as a 'rising exhibition'.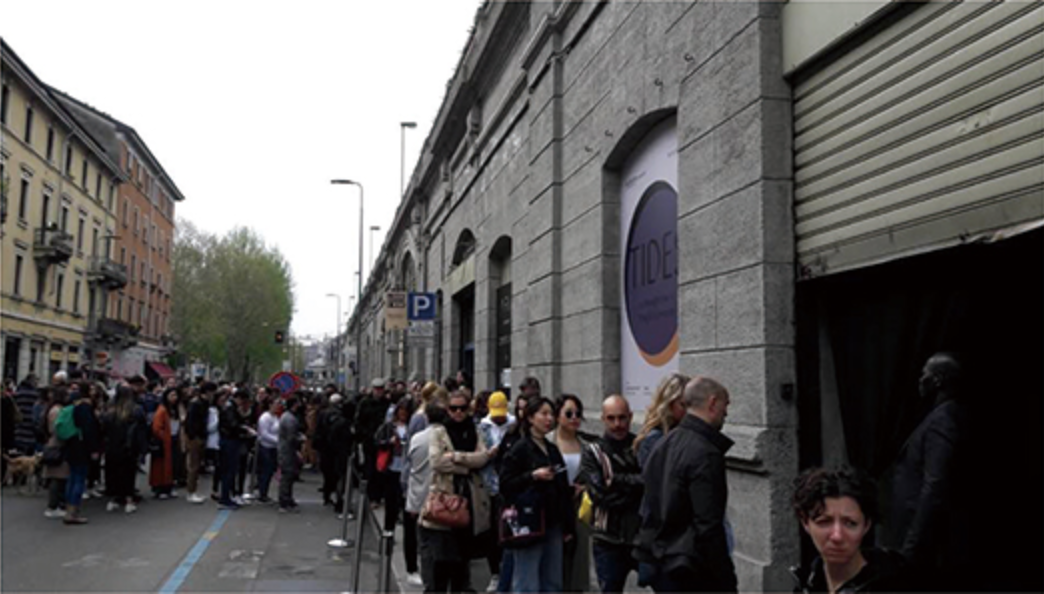 Visitors to line up to see 'Tide'. 'Tide' received high praise from international media.
Dutch famous architectural magazine 'Frame' had ed 'TIDE' as one of 'Top 10 exhibitions in Milan' this year.
In addition to that, well-known Italian interior magazine "Da CASA" had chosen the exhibition as one of "15 exhibitions that should not be missed" and the European architectural magazine "DOMUS" introduced the 'TIDE'' too.
NOROO official said "It is such a good result of the collaboration among the artists and NOROO so that customers are able to experience and appreciate color designs that could be interpreted in various ways in their lives."
◆ NOROO's design management
Through the achievements of this year's Milan Design Week, "design management" of NOROO group is once again bringing the attention. As a matter of fact, NOROO has made a lot of efforts to 'get away' from the image of a rather conservative and industrial paint company.
The start dates back to 2014. At that time, Noroo decided to pursue brand differentiation by applying design management to paint sector, which is the main business of the company. It was aimed at establishing a relationship with customers so that they could gain a competitive advantage in the industry, as well as discover new business areas.
They decided to engage in various brand marketing activities by combining design and color that are easily accessible to so many people.
The company launched 'NPCI (Noroo Pantone Color Institute)', an organization specialized in color, and began to develop various brand marketing with 'design'. For example, Noroo collaborated with world famous street art group 'POW!WOW!' and implemented 'Urban Renewal Project'. 'POW!WOW!' painted wall paintings using rosewood paint all over the underdeveloped area, and once again impressed young people with the brand name Noroo
NCTS (NOROO International Color Trend Show) in the second half of each year, also could be an excellent example of NOROO's representative design management.
Every year, they invite famous people from all over the world to present their color philosophy as well as the color trend that will be highlighted the next year. It has become an important event for fashion industry and designers to find out every year.
In the second half of this year, color and design trends that will lead the year of 2020 will be presented to global masters in various fields as architecture, fashion, furniture, car and etc.
Mr. Han Won-seok, the executive vice president in NOROO headquarter and the head of strategy division, said, "Eventually, our goal is to position ourselves as a culture and artistic inspiration company by utilizing color and design. We will continue to do our best until we can make that happen."
Mr. Han Won-seok, the executive vice president in NOROO headquarter and the head of strategy division, said, "Eventually, our goal is to position ourselves as a culture and artistic inspiration company by utilizing color and design. We will continue to do our best until we can make that happen."
Copyrights ⓒhankyungbusiness
[An article from KOREA ECONOMY WEEKLY Magazine issue# 1222(2019.04.29 ~ 2019.05.05)]
List