Home>Media>NOROO News
NOROO News
"What is the essence of color that will change the world in 2019?"
16.10.2018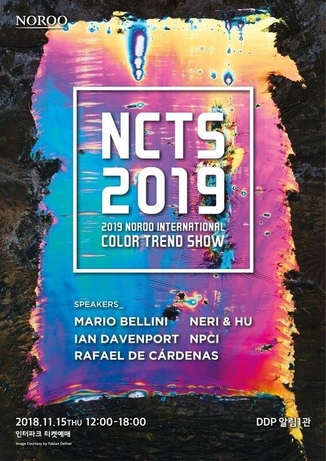 NOROO group has just announced that they would hold a color and design seminar called 'NCTS 2019'(NOROO International Color Trend Show) in DDP(Dongdaemun Design Plaza) on November 15th 2018.
With this year's theme, 'ESSENCE', NOROO group is going to invite world-class experts in various fields such as architecture, space, and furniture area to provide creative solutions. Especially, Mr. Mario Bellini, the 'living legend' in European design, is going to make its first lecture in Korea.
Executive Vice President, Mr. WS Han, the leader of business strategy division, has been promoting 'NOROO Group' as a 'Leading Color Company' with capability of having 'Big data' of color information and accumulated experience over 73 years, NCTS 2019 is not a just 'simple design conferences' but also targeted to share and communicate more closely with customers.
NOROO Group is very much proud of their activities.
Because most of the speakers, also known as 'World-top level artists', hardly can visit Korea frequently, a separate session has been arranged for VIP ticket buyers to share new knowledge and inspiration with artists. During the session, audiences can have actual debate with speakers.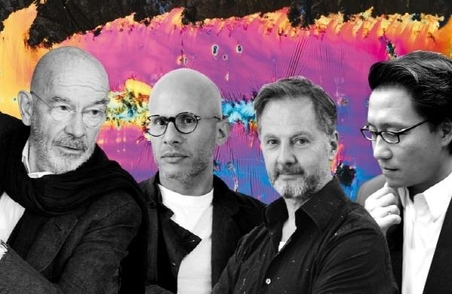 Photo = NCTS 2019 Speakers (from left side) Mario Bellini, Raphael de Cardenas, Ian Davenport, Linden Neri
Mr. Mario Bellini (Italy) is eight-time 'Golden Compass Award' winner. He is also a permanent exhibitor at the New York Museum of Modern Art. He designs both architectural and industrial products as such Paris 'Louvre Museum Muslim Pavilion', 'Victoria Museum of Australia', 'Cassina Leather Sofa', and 'SMEG Kitchen Appliances'. He is going to give a lecture on the "design story" in cultural origin and insights on color with the theme of 'Design as a Cultural Act'.
Mr. Rafael de Cárdenas(USA), ed as a 'Designer of the year' of 2016 Maison & Objet, has created a relationship with Korea by designing brands like 'Cartier', 'Nike', 'Gentlemen Monster New York Flags Store' and recently Cheongdam-dong 'Kenzo Store'.
He will demonstrate "The Color Leopard"(Leopard Pattern and Color) and will show audiences how to express color sensibly and dynamically in a three-dimensional space.
Mr. Ian Daevenport (UK) is an award-winning designer of '2017 Venice Biennale'. He pursues experimental works such as synthetic resin and paint instead of using traditional painting expression. He has earned a reputation for working with Christian Dior, Estee Lauder, and SWATCH. He will demonstrate 'The Taste of Color' and will show audiences how to create new colors and experimental colors.
Neri & Hu(China) is a Maison & Objet 'Designer of the Year' and features a world of art that combines the aesthetic sensibility of the East and the West. He designed 'Bloomberg Hong Kong office' and recently the 'Amore Pacific Sulwhasoo Flagship Store' nearby Dosan Park area in Seoul.
He is going to introduce various cultural approaches to space, material, color, and architectural style under the theme of 'Multidisciplinary Obsessions' and present a technique to create newness beyond boundaries.
NPCI's chief researchers Mr. Hyun Jung O and Mr. Kim Seung Hyun will look at the "underlying things" that can be the subject of creative works, and explain how to make strategic plan that reflects the latest trends, using new materials and colors.
NPCI, a subsidiary of NOROO Holdings Co., Ltd., a color professional organization under NOROO Paint Co., Ltd., is researching a 'Big data-based' information and multi-faceted color strategy consulting project in both domestic and overseas.
In addition, during this seminar NPCI will release a limited edition color book, , which focuses on the latest color design contents.
This year's cover design has been designed by Mr. Fabian Oefner(Switzerland), a famous TED lecturer and collaborator with global companies such as Ferrari. The collaborative work will also be on display.
Tickets for the event are currently being sold through 'Interpark'.
List